Welcome!
The Arkansas Society of Respiratory Care was established in 1962. Today there are over 500 members who have discovered the benefit of the professional society. The Arkansas Society of Respiratory Care is a chartered affiliate of the American Association for Respiratory Care.

---

www.aarc.org/nashville-trip-giveaway
Nashville Trip Giveaway - AARC
Enter to Win Nashville Experience Package: Proceeds Go to the ARCF
Country singer and songwriter Billy Dawson is at the AARC Congress this week in San Antonio, and he's letting everyone know about his "Once in a Lifetime Nashville Recording and Songwriting Package" – a fundraising raffle sponsored by Billy and the AARC, with all the proceedings going to the American Respiratory Care Foundation (ARCF) to support research and scholarship important to the advancement of the profession.
Purchase $25 Raffle Ticket
But you don't have to be in San Antonio to enter the drawing for this fantastic prize! In fact, you don't even have to be an AARC member, or even a member of the respiratory care profession! Tickets are available online to anyone who would like to get in the running for the package, which will include –
• Free airfare and a two night stay for two at the Gaylord Opryland Resort and Convention Center in Nashville.
• A songwriting session with Billy Dawson, with the song of Billy's choice to be recorded and taken home by the winner.
• A 30 minute private show featuring Billy Dawson during the trip.
• An autographed, limited edition Billy Dawson CD.
• An autographed copy of Billy's bestselling children's book, "You Never Know," which focuses on bullying, racism, and other societal issues involving kids.
• A Billy Dawson t-shirt.
So purchase your ticket today and share this link with all of your colleagues, friends, and family to support the good work done every day by the ARCF – all proceeds for this contest will benefit folks like you who have devoted their lives to caring for people who struggle to breathe.
The drawing for the "Once in a Lifetime Nashville Recording and Songwriting Package" will take place on Friday, October 28, at the AARC Executive Office in Irving, TX. You need not be present to win!
American Respiratory Care Foundation
9425 N MacArthur Blvd, STE 100
Irving, TX 75063
Not tax deductible as a charitable contribution
------------------------------
Thomas Kallstrom, RRT, MBA, FAARC
Executive Director/CEO
AARC
Irving, TX
---

Results soon....

---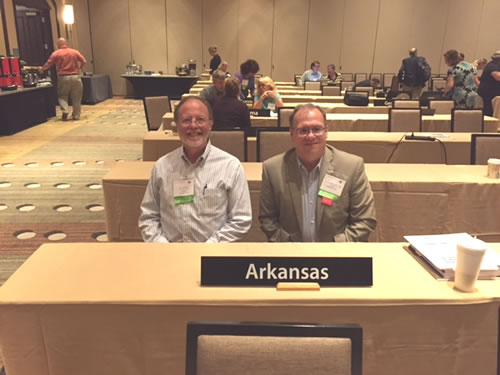 The AARC House of Delegates welcomes Tom Jones M.Ed, RRT, CPFT (Pictured Right)-Junior Arkansas Delegate Pictured left:  Art Middleton B.S., RRT (Senior Arkansas Delegate) Thank you both for all of your hard work and dedication!
---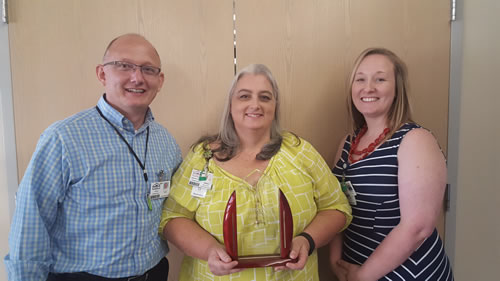 Kimberly Brown RRT receives "Central District Respiratory Care Practitioner of the Year Award"
Pictured from left to Right (David Gibson RRT, RPFT-NPS, Kim Brown BS, RRT and Nichole Drewry RRT (Central District Chair)
Thank you Kimberly for all of your hard work and commitment. We are all very proud of you!
---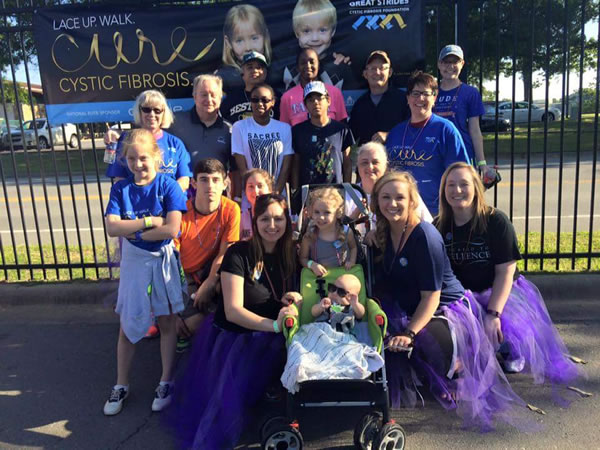 Team ASRC participated in today's Great Strides Cystic Fibrosis walk at the Little Rock Zoo!  Thank you to everyone that participated!

---


Southeast Arkansas College
Excellence, Clinical Excellence and Outstanding performance and dedication awards.

Mallory Roberson, Senior class president passed it to junior class president Allyson Lowery. One picture is of the class and all their children who made the journey with them. Also the 2016 Graduating class.
---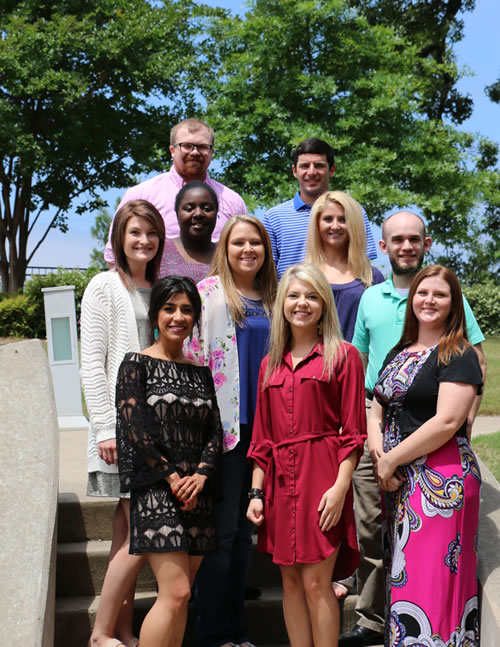 UAMS RT Graduating Class of 2016- University of Arkansas for Medical Sciences
---
---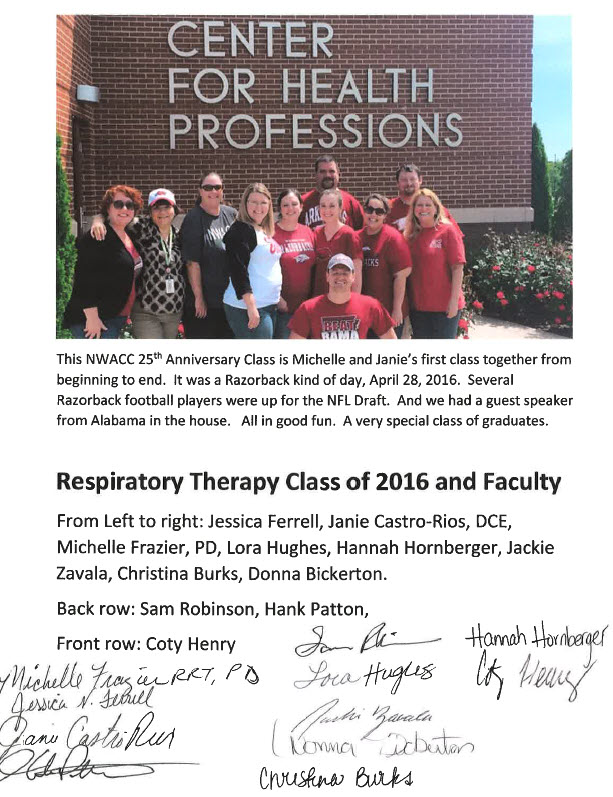 ---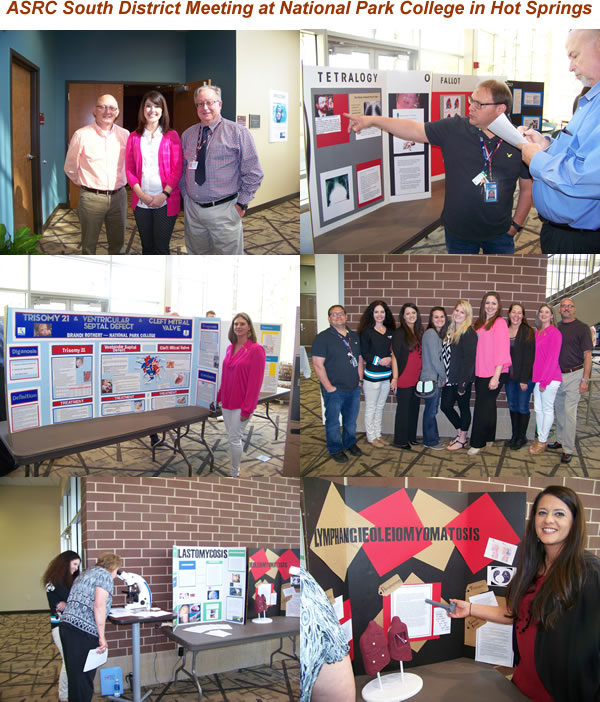 ---
---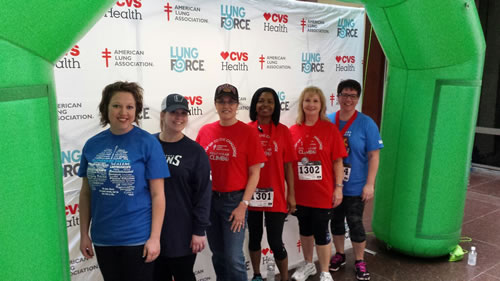 ASRC Board of Directors participate in Fight For Air Climb sponsored by the
American Lung Association.

---

Nominate a hardworking RT for "Clinical Practitioner of the Year".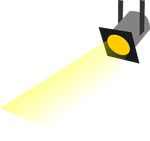 <<Click Here to Dowload Nomination Submission From>>

Do you know of an RT that needs to be recognized?  Email completed form to: david.gibson@salinememorial.org
---

Fight For AIR CLIMB
March 12, 2016
Simmons Tower
Think you are in shape? Want to prove it and help raise money for research, education and patient programs to help people affected by lung disease. Come Climb with us!!
Click Here for more details: http://action.lung.org/site/TR?fr_id=13760&pg=entry

---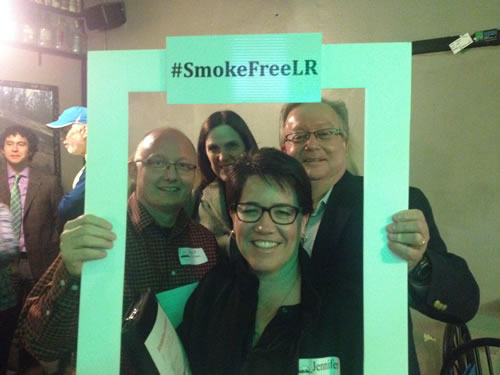 Arkansas Society for Respiratory Care meets with Smoke Free Little Rock. David Gibson, Jennifer Parr, Chuck Burke and Olivia Powers.
---

Arkansas Delegates attend International Congress Meeting in Tampa, Florida.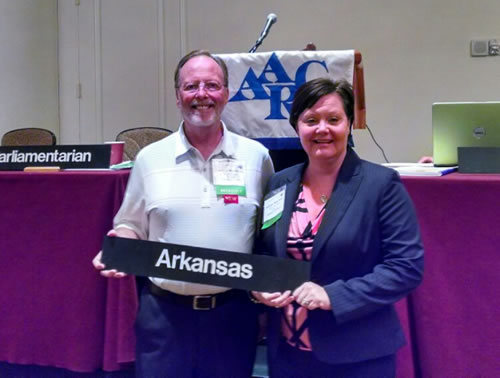 Pictured left to right (Art Middleton BS, RRT, RPFT and Heather Neal-Rice Med, RRT-NPS)
Heather and Art recently represented Arkansas during the International Congress Meeting in Tampa, Florida. We would like to say a special "thank you" to Heather Neal-Rice for serving as Delegate for the past 8 years. Heather's leadership and direction has made a tremendous impact in our state.
---

The ASRC mission is to provide effective leadership that promotes the Respiratory Care Profession and its skilled practitioners as leaders in the field of pulmonary medicine through patient, community and healthcare provider education.
---